360 Degrees of Perfection
GETTING YOUR VEHICLE BACK ON THE ROAD WITHOUT BREAKING THE BANK CAN BE HARD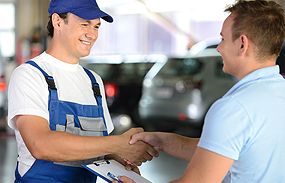 We will get you back on the road in no time.
We do more than just Autobody and Hail repair. We can also help you navigate through the tedious claims process and help you every step of the way. Call us today for all of your automotive needs!!
TRUSTED COLLISION SERVICES
We now offer financing for all of your automotive needs whether it is new tires, collision repair, new paint job, hail damage repairs, ect... Look no further we have you covered.
We work on all makes and models
More than collision repairs, we provide a full range of maintenance and repair services. Check out all of the other services we have to offer CLICK HERE
AUTO BODY REPAIR & PAINTING
COLLISION SERVICES
FRAME STRAIGHTENING & UNI-BODY RESTORATION
PAINTLESS DENT REMOVAL (PDR)
HAIL DAMAGE
CUSTOM BODY & PAINT SERVICESS
AIR CONDITIONING SERVICING
MECHANICAL REPAIRS AND SCHEDULED MAINTENANCE
"Your One Stop Automotive and Collision Repair Shop"?
NO APPOINTMENT NEEDED
We will be happy to assist you through the claims process if you have an insurance claim. We do work with all insurance companies. You do have the right to choose where you have your vehicle repaired. DO NOT let your insurance company convince you that you have to take it to one of THEIR facilities. All that means is that where you are taking it works for the insurance company and not for you. MAKE US YOUR SHOP OF CHOICE TODAY. YOU WILL NOT REGRET IT.